Becky and George never walk alone on their road to recovery
With nearly two decades of continuous recovery together, Becky and George live one day at a time with their support community close by.
Amidst addiction, Becky found hope and George escaped crime. Together in recovery, they share their story, showcasing the power of change.
When the music faded, the keg sputtered dry, and the lights went out, Becky was never ready to go home. She just wanted to find the next party.
Then her friends started graduating from college, moving on, getting involved in their careers. Becky was waiting on tables, counting the minutes until her next high.
"It all seemed very normal to me, until it wasn't," she says.
Becky's addiction was hard to spot at first. She was a functional addict. Despite graduating from college and holding various jobs, she knew deep down that her substance use was becoming a problem.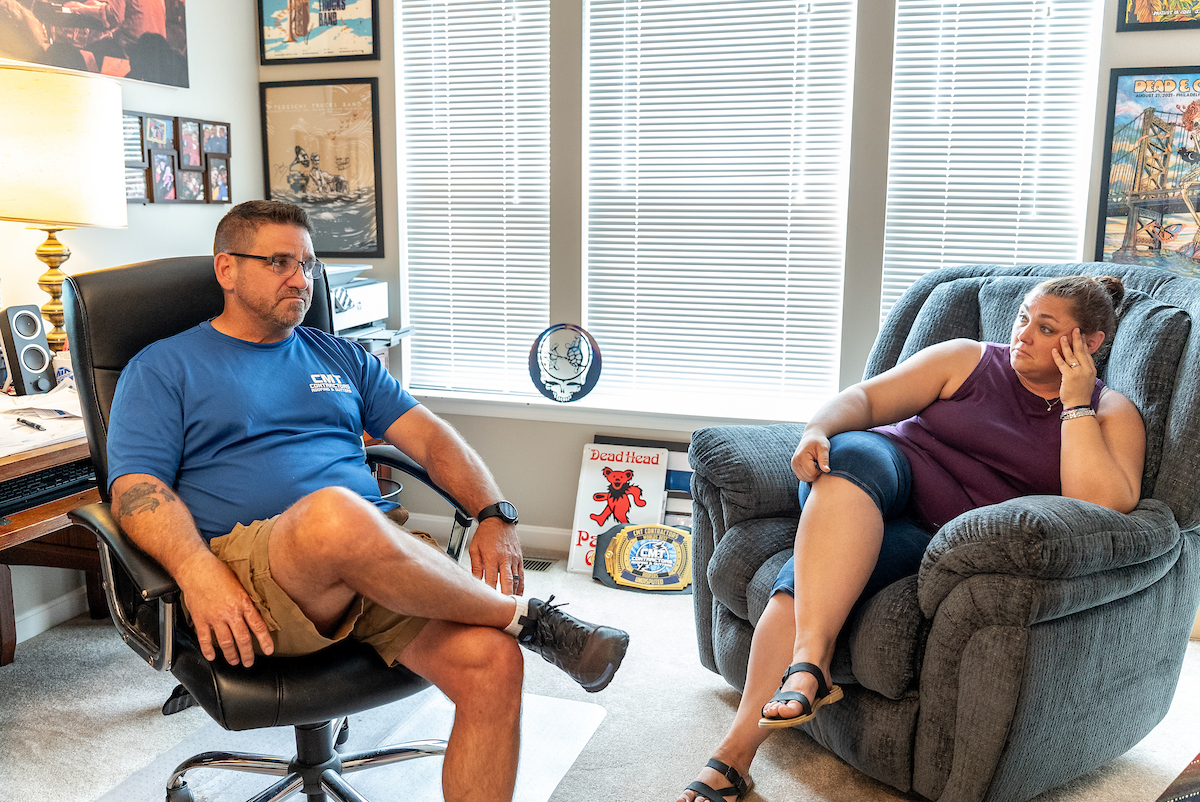 Taking a reluctant step
Soon, she couldn't attend a function without using a substance. Her roommate and best friend decided to move and told Becky she wasn't welcome to come with her. Becky began to realize that her lifestyle was causing harm to her relationships.
"I would disappear. I would say I'm coming back but I would never return. I would not be able to find my car. I would take my sister out and then leave her and not know where she was," Becky recalls.
One night, Becky found herself slung over a bar, wallowing in the state of her life. The bartender loaded her into her car and drove Becky to the York Hospital Crisis Center, where  Becky was handed a list of recovery clinics to call.
Becky said she'd call in the morning, but the bartender knew it wouldn't happen.
"She said, 'I'll sit up with you all night until these places open tomorrow.' And she did," Becky says.
Becky checked into the White Deer Run treatment center with no intention of quitting drugs. After her first month sober, however, she realized the importance of her newfound clarity and the pride that came with each additional day of sobriety. She didn't make a sudden decision to never use again but rather a commitment to take it one day at a time. That was over 17 years ago.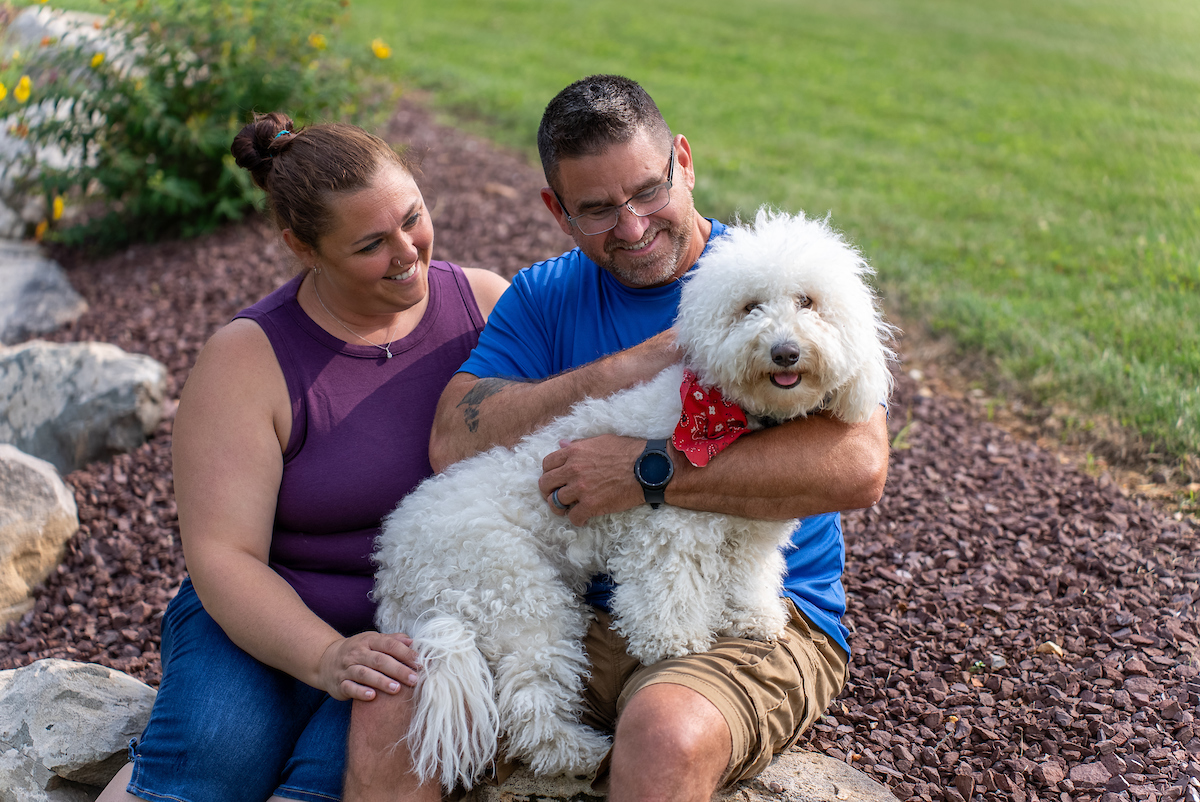 Walking the same road
Throughout her recovery, Becky found solace and support from her community of recovering individuals, people she had met in various 12-step groups, who soon became like extended family. They shared similar experiences, understood her struggles, and provided the support she needed to stay sober.
Her journey also led to her meeting her future husband, George, who recently had been released from prison and was beginning his journey to sobriety.
Raised by his grandparents while his mother, an addict, was in jail, George didn't have positive examples in childhood. Substance abuse was prevalent in his circles, and alcohol and drugs became a regular part of his early life. His frequent run-ins with the law and multiple stints in jail eventually landed him in a maximum-security prison.
While there, George was visited by people from a 12-step recovery group, and for the first time he felt a sense of belonging. He discovered that he wasn't alone in his struggles.
"I'd had people talk to me before—counselors, therapist, priests, everything like that," George says, "but none of them had walked down the road that I walked, had my experience of being, you know, a drug addict just running around hurting himself and everyone who came in contact with him."
Upon his release, George walked out of prison to find the same people who had come to visit   waiting for him. They took him to breakfast, found clothes for him, and connected him to a recovery group. Their support and friendship had a lasting impact.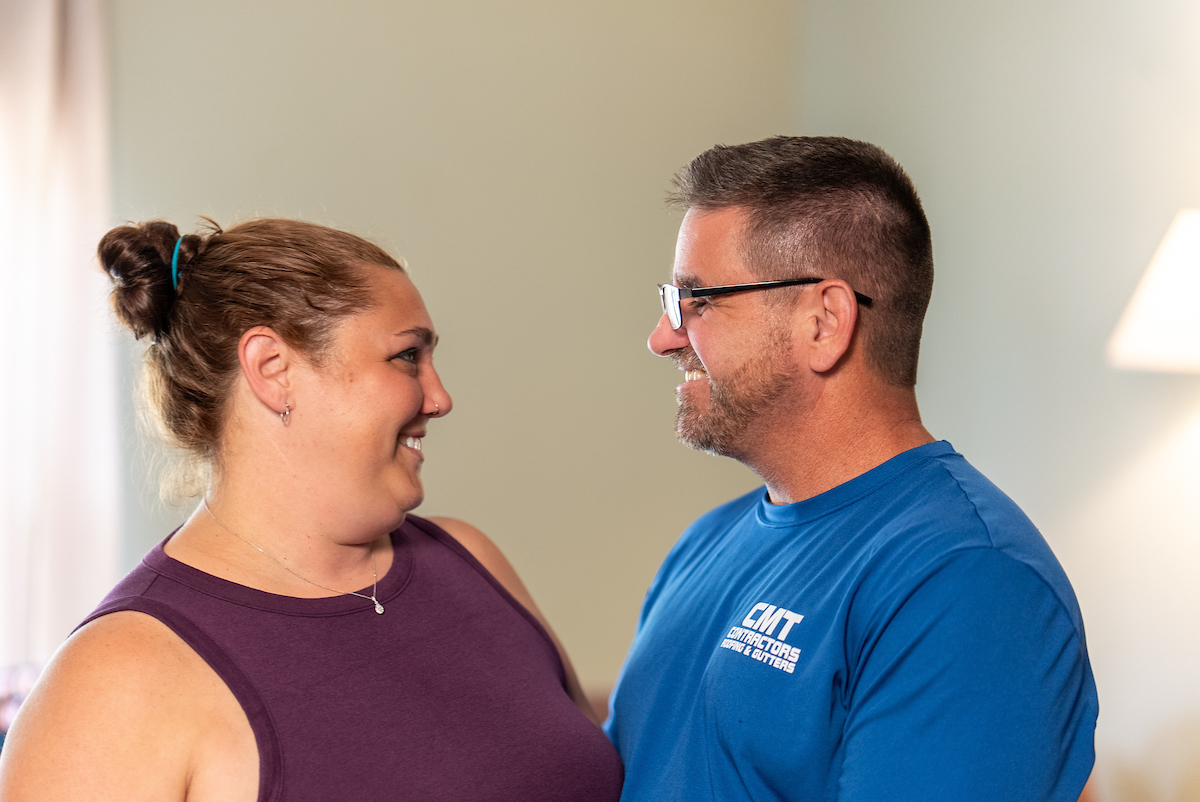 Two lives intersect
Becky and George met at a recovery meeting. After a tumultuous start to their relationship, they began spending time together, going to recovery meetings and events.
As George and Becky's connection grew stronger, they supported each other in their recovery and embraced a new life together. Throughout their nearly 12 years of marriage, Becky and George have opened their home and their lives to others on the journey to recovery.
When conflicts arise, whether in marriage or parenting or operating their family roofing business, they turn to their recovery community for advice and perspective. They freely share their story around the country at 12-step recovery group gatherings, knowing it has the power to change lives.
"From being homeless and living in jail cells and stolen cars to this is, I mean, there's no way if someone told me that this is how my life would turn out," George says. "I couldn't have written this story better."
"No matter how old you are or what your story is, recovery is possible," Becky says.