How recovery and faith led Reggie to find redemption in life as a pastor
With 32 years in recovery, Reggie, better known as Pastor Reggie, has journeyed from the depths of addiction to become a beacon of hope and inspiration for others struggling with substance abuse.
Life threw Reggie into a whirlwind of addiction, loss, and jail. In his darkest moment in 1991, he found God's light. Embracing faith, he reclaimed his life and, by 2015, birthed a sanctuary for healing in York.
As a child, Reggie and a few of his seven siblings would play church in the backyard. His siblings would be the choir and he always was the preacher. Never did he imagine that decades later the game would become a reality.
But the road to becoming Pastor Reggie was fraught with a seemingly unending cycle of addiction and incarceration.
Reggie was introduced to drugs and alcohol at age 11. Stuck in the middle of his siblings, he felt he needed an escape. He found a sense of freedom and self-expression through using substances.
"It gave me an opportunity to feel different about myself," he says. "It gave me an opportunity to better deal with my life. It gave me a better opportunity to accept my reality, and it gave me people who didn't see me as I saw me."
What started as an experimental escape soon spiraled into a full-blown addiction. By age 13, Reggie no longer was able to get his fix with what he could find at home. He turned to stealing and shoplifting to get money for drugs.
Taking a reluctant step
Throughout his teenage years, Reggie's life revolved around drug use and drug dealing to sustain his habit. Despite intermittent attempts at change, he found himself trapped in a vicious cycle of addiction, incarceration, and despair.
"It was no longer recreational. It was no longer for me. It was me," he says. "It was every day. I needed to have weed to go to work. I needed one after work. I needed one in the evening. Sometimes I used it to go to bed. It was just every day, all day."
By age 17, Reggie had become entangled with the law for using and selling drugs. Through it all, he managed to finish high school and earn a partial scholarship to college.
As Reggie packed his bags to move onto campus, he thought he could leave his addiction behind and start fresh. Instead, he found himself seeking out people who were involved in the drug scene. Eventually he was kicked off campus for selling drugs, then dropped out of school.
Moving from place to place, Reggie tried to outrun his addiction time and again. But he always ended up in the same position: using every day, selling drugs, being in and out of prison.
"Unfortunately, when I packed up my clothes and I packed up my belongings, I packed my addiction," he says.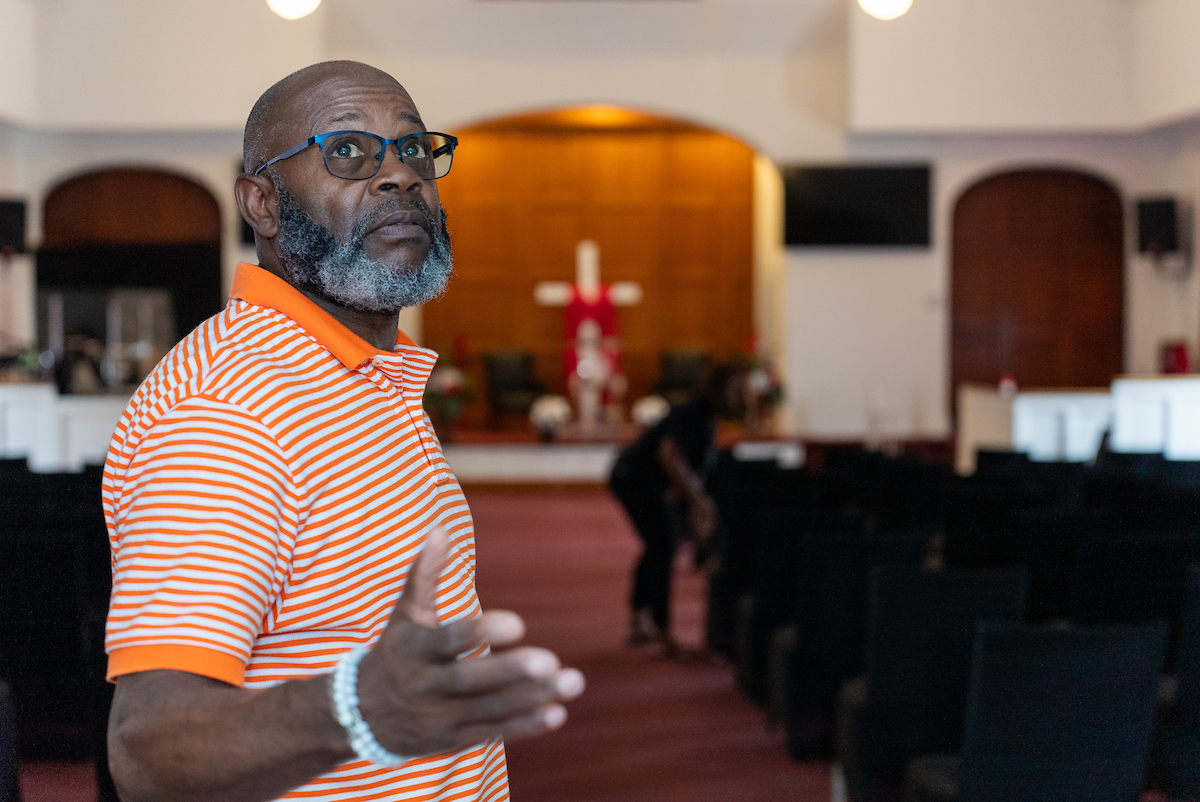 Finding a higher calling
In 1991, after years of running from the law and himself and surviving a gunshot wound and gang violence, Reggie again sat in a prison cell. In a moment of clarity, he reached out to a higher power for help. Crying out to God, Reggie vowed to change his life if given a chance.
"I believe it was the first sincere time that I said, 'God, listen, I can't do this anymore. I can't continue to live this way,'" he says. "I sat on the bed and I looked at my life. I looked at all the disasters, all the dreams, all the lost hope, all the things that I had lost—children, family, career, college—everything had been lost, and it was like it was up in a puff of smoke."
When he was released from prison that final time, Reggie started therapy at a treatment facility, where he discovered the importance of acceptance, remorse, and seeking a higher purpose in life.
He found solace in the forgiveness and compassion of a loving God and hope in Jesus Christ. This newfound faith instilled in him the strength to continue his recovery journey, even in the face of challenges and temptation.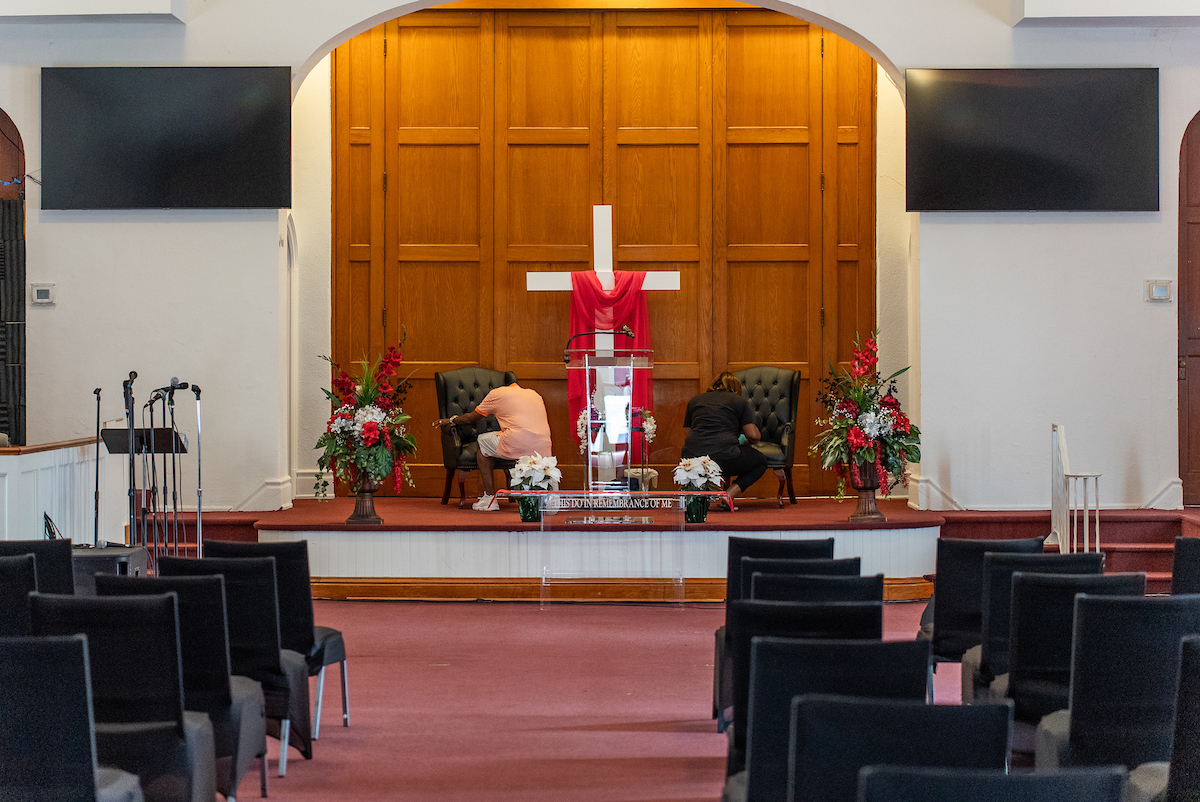 A question that changed his life's course
In 2006, Reggie connected with an outreach mission in Baltimore that offered support, supplies, and spiritual guidance to those struggling with various challenges, including addiction. During a session there, Reggie was asked a question that would change his life.
The pastor approached him and inquired if he ever had considered starting a ministry. Initially unsure about the possibility, Reggie eventually embraced the idea and became increasingly involved in ministry work.
Reggie and his wife began holding Overcomers Outreach meetings along the East Coast, helping others find hope and support in their journey of recovery. Along the way, Reggie discovered Recovery House of Worship in Brooklyn, New York, also known as RHOW, and had a vision of doing something similar in York.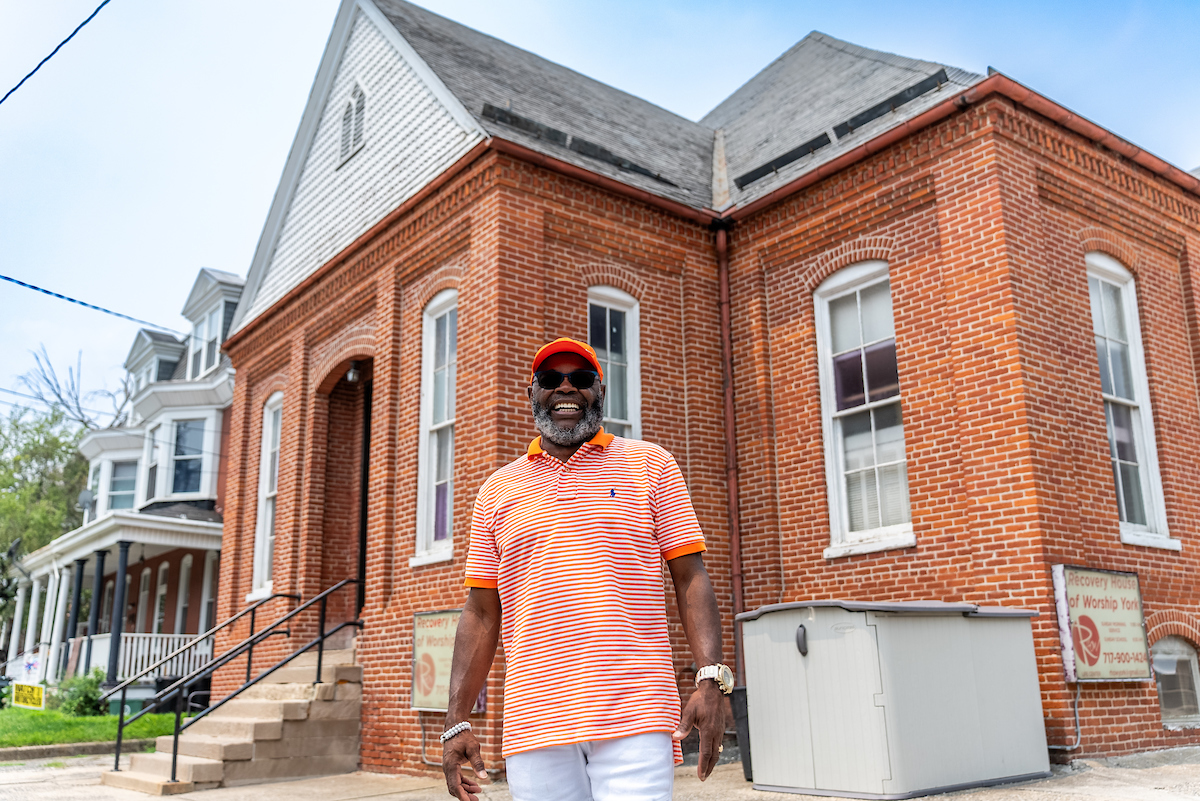 A church for all
In 2015, Reggie and his team began holding weekly meetings to establish the foundation of Recovery House of Worship in York. As word spread, the congregation grew and Reggie eventually moved services to the church's current location, 701 W. King St. Much like his childhood memory, Reggie's siblings began attending RHOW, singing in the choir and helping with various aspects of the church.
RHOW is not a church solely for those in recovery, but Reggie's passion for helping others overcome addiction remains at the core of its purpose. It seeks to create a judgment-free space where individuals can find solace, support, and spiritual guidance. RHOW believes that everyone, directly or indirectly, is impacted by addiction and its consequences.
While the pull of drugs persists for Reggie, even after more than three decades of sobriety, each day is another step forward. After a life of drug abuse and incarceration, Reggie is leading a church amid his recovery and making a difference in the lives of numerous individuals, one day at a time.
"There's nothing that you can't overcome," Reggie says. "I'm a living witness that we've already overcome the world because we fellowship and follow somebody who's overcame the world. So if I can, you can."